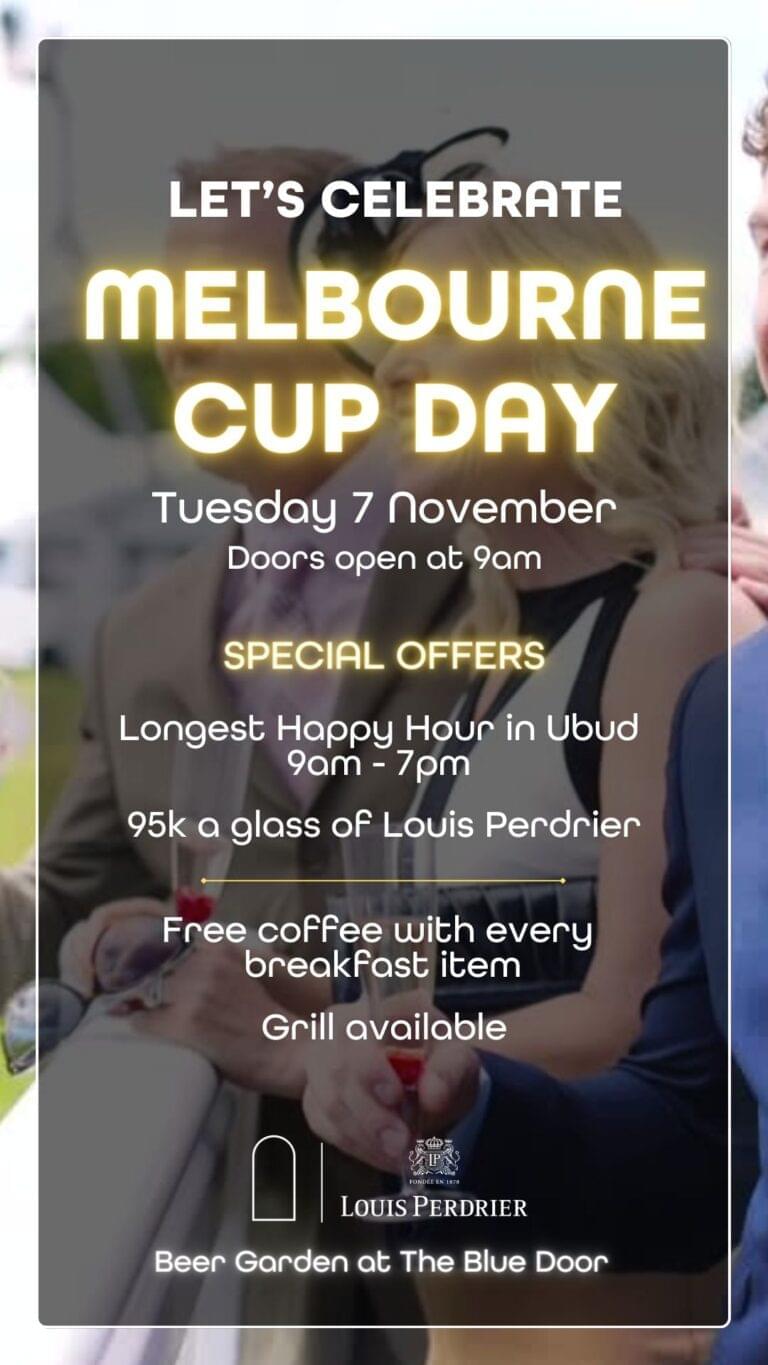 Experience the thrill and excitement of Melbourne Cup 2023 like never before at The Blue Door. Gather your friends, and family for an unforgettable Melbourne Cup 2023 experience and watch the race broadcast live on 8 HD screens.
With unbelievable offers all day, including the longest happy hour from 9am – 7pm and special prices on a glass of Louis Perdrier. Satisfy your cravings with our grill menu available from 11am – this is a Tuesday you won't forget!
Doors open at 9am, so make sure you're ready to kick off the celebrations early!